Instrumental Tuition at St Michael's
10/04/18 - No Guitar lesson with Lynette Tabener on Tuesday 10th April 2018
12/04/18 - No Keyboard lessons on Thursday 12th April 2018
Term 5 Term 6
Rebecca Lambert 2 Sessions completed
Sue Lawson 2 Sessions completed
Lynette Taberner 1 Session completed
Alice Bodiley 2 Sessions completed
Pete Glover 2 Sessions completed
Jayne Buxton 1 Session completed
Spring 2018 - Term 3 & 4
Term 3 Term 4
Rebecca Lambert 4 sessions completed 4 sessions completed (as of 23.03.18)
Sue Lawson 5 sessions completed 3 sessions completed " "
Lynette Taberner 5 sessions completed 5 sessions completed " "
Alice Bodiley 5 sessions completed 5 sessions completed " "
Pete Glover 5 sessions completed 5 sessions completed " "
Jayne Buxton 5 sessions completed 5 sessions completed " "
Year 5 Easter service and activities - (Mon 19th, Tuesday 20th & Thur 22nd)
Please be aware some of the Year 5 Easter activities at Church next week may clash with your child's music lesson. Please see you class teacher if you do not want your child to miss their lesson. No refund or credit will be issued for missed lessons due to these activities. Prior arrangement can be made but it will be your responsibility to contact the teacher beforehand.
Term 3 & 4 -
Lynette, Alice, Pete and Jayne are all due to complete their 10 session this term.
Sue and Rebecca will make up the two missed lessons in Terms 5 & 6
Snow Day / Keyboard lessons -
Due to the snow last week the Keyboard teacher will make up her missed 10th lesson on Fri 23rd March.
Please advise your child to go, times are the same as a Thursday
Autumn 2017 - Term 1 & 2
10 sessions were completed this term by all of our Music Teachers. Any missed lessons had been made up by the end of the term.
Violin - The Violin teacher is unable to teach her last 2 sessions this term due to illness. The Music Hub has arranged for another teacher to cover these lessons on Thursday 20th July. Sharon Wilkie will arrive at 9.15 and give all Rebecca's students a double lesson so the children do not miss out. Please see the new rota in class next week.
Keyboard Tuition - Jayne Buxton is unable to come in on Thursday 20th August (which would have been her last lesson). She will make up the time on Friday 14th July instead. Please note that the last 2 lessons of this term will therefore be on consecutive days (Thursday 13th and Friday 14th July)
Spring News
April 2017 - New Summer term time tables are now out for Instrumental Tuition. Please see individual class rotas displayed in your child's classroom.
March 2017
Please note there is a day change for Lynette Tabener's Guitar lessons for next week. She will be coming in on Friday 24th March instead of Tuesday 21st. If your child forgets and bring their Guitar to school on the Tuesday we can keep it in school for the lesson on Friday
April
Due to the Guitar Days coming up, the Guitar teacher, Pete Glover will be coming in to take his first lesson of Term 5 on Tuesday 4th April (last week of Term 4). The children's times will be the same just the day that will be swapped. Children who are stopping Guitar at Easter will not be able to attend this lesson and the new starters that are starting after Easter will be able to go. Text will be sent home for those children.
Guitar Day at Bradley Stoke Community School Wednesday 5th April (closing date 03/03/17)
- Due to the popularity of this event a 2nd date has been added please speak to the Hub direct if interested, 24th May 2017.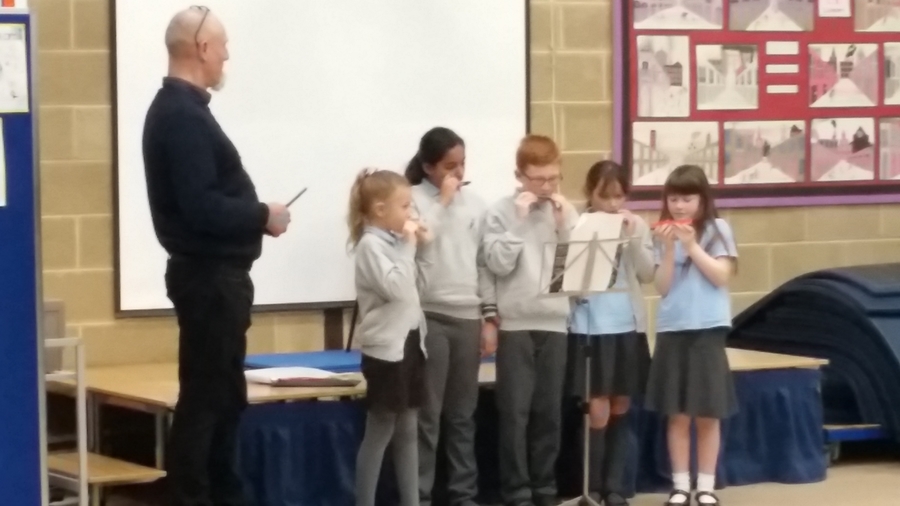 - No Instrumental tuition week beginning 4th October and week beginning 7th November due to year group camp weeks
- No Guitar lessons with Lynette Tabener or Brass tuition with Alice Bodiley on Tuesday 4th October due to a year group trip
19/10/16 - Some changes to Drum time table due to Year 4 Harvest service in Church. Please see class teacher for times
28th April 2016
Brass Assembly photos
At St Michaels School we offer instrumental tuition (provided by South Gloucestershire Music Service) in a wide variety of instruments (see below). Harmonica lessons also take place in school but are run by a private tutor. The cost per lesson is £6.00. Children will have 10 lessons every 2 terms and lessons last between 15 and 30 minutes depending on the size of the group.
Children will need to possess their own instruments, with the exception of violins, where a school owned Violin can be loaned. Instruments can be purchased through the school – please ask in the office for details.
If your child is interested in beginning to learn an instrument, please contact the school office. We will require you to fill out a request form and we will endeavour to start you the next term.
Notice to stop lessons
If your child wants to stop lessons you will need to put this in writing and inform the school office. We can only vary the music teachers' hours at the end of each double term, which means parents will not be refunded if a child stops mid-way in a term.
Missed lessons
Where a lesson is missed by the teacher then they will try to make up the time at the end of term – if they cannot, a credit will be rolled forward. If your child misses a lesson due to illness/holiday etc then no refund will be made – obviously we still have to pay for the teacher. If an organised year group trip falls on the same day then we will provide a credit for the lesson – the same does NOT apply if your child misses their lesson if they forget, or if they choose not to go for a particular reason, e.g. sports event, transition day, external exam etc.
It is important that children know their lesson time as missed minutes can not always be made up. It is the responsibility of the child to make the lesson on time, so please help your child with this. If your child is struggling to make the lesson on time please see the class Teacher for help.
If you are aware of an activity where your child may miss their lesson please contact the school office. We can sometimes rearrange lesson times for that day only.
Letters and information for Parents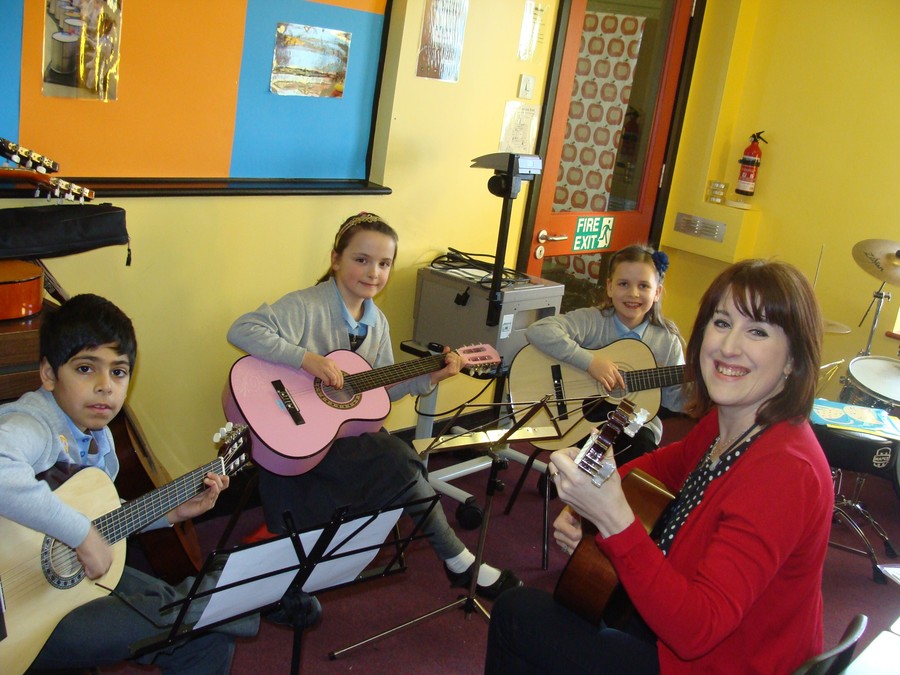 Brass Tuition
If you need any help with purchasing an instrument please contact the Brass Teacher via the school office.
Drum Tuition
Students will need their own set of Drum sticks
Violin Tuition
Violins can be loaned from school, however if you would like to purchase your own the Teacher has given this advice – the best make for beginners is the Stentor Student I or II. You can get these on e-bay second hand or new. You will need a ½ size unless your child is very tall in which case you will need a ¾ size but this is not normally needed until year 5 or 6. If you would like to loan a violin from school please ask the office if you are interested in this option but please be aware that if the sizes are not correct for your child, you will need to get one yourself.