Mr Freeman's Page
Welcome back to everyone - what a great start to the year it has been! I am amazed and delighted at how well term has started. We didn't quite know what to expect with about half of the children having been off school for 5 months. Everyone has settled in brilliantly well, and there is a happy buzz of activity around the school - as if they'd never been away.
We asked the children what they most liked about being back in school. Not surprisingly, almost everyone said 'seeing their friends again' - as well as their teachers of course.
Many changes have been made to ensure children, staff and parents are safe. I am very pleased to see clubs starting up again, as well as musical tuition and trips. Y6 have just enjoyed two fantastic days in Somerset having a taste of camp, and Y5 will be doing the same in November. These are some of the activities that are most dear to us at St Michael's.
Let's hope that these green shoots of recovery continue. We are also well-prepared in the eventuality of any future lockdown or quarantine period. Best wishes to everyone for the second half of Term 1.
October 1st 2020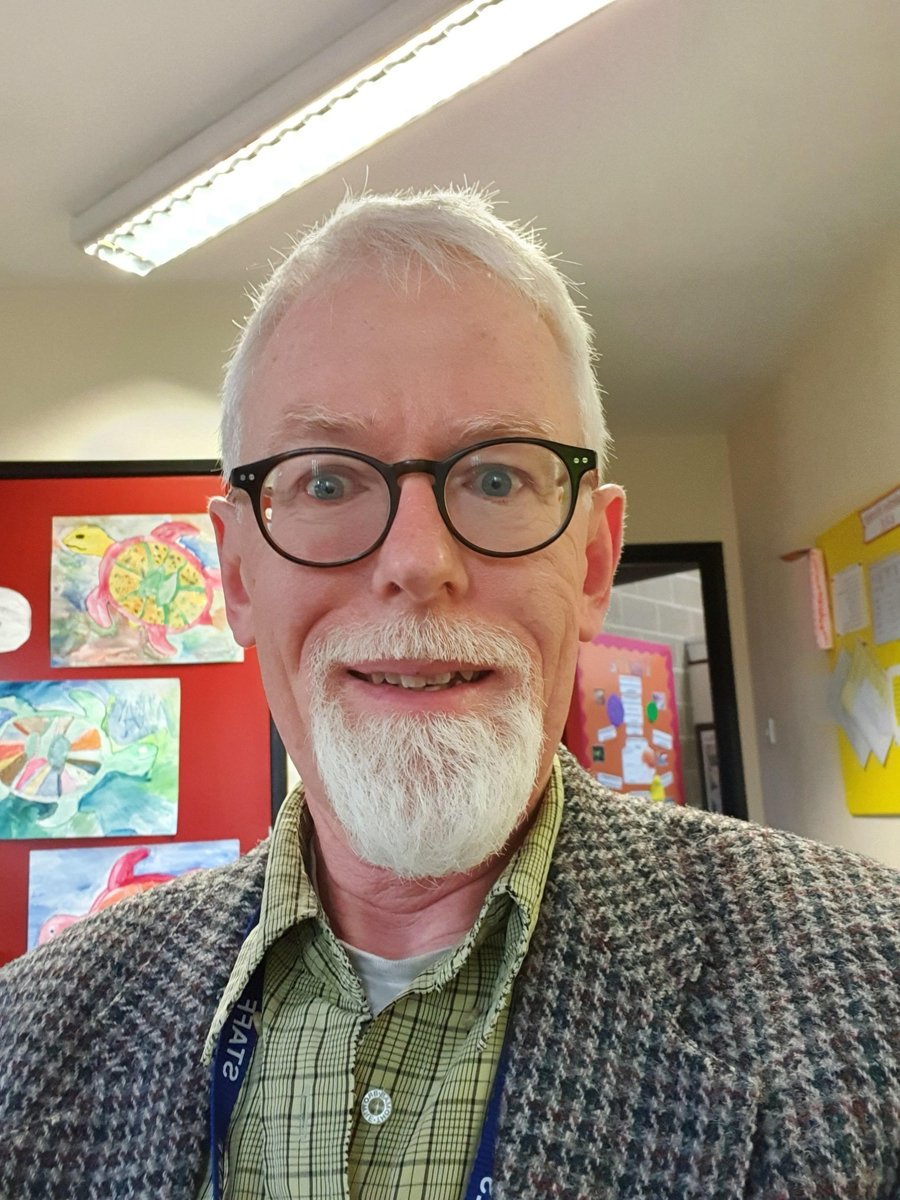 A bit more about me...
Did you know?
I've been Headteacher here for 17 years.
I have 3 children, aged 20,20 and 17. (Yes, I'm part of the twins club!) Our house is quite full right now!
We have a dog called Noah (see below), a cat called Oscar, and a tortoise called Tuppence.
My wife is a nurse. She is a neuroscience specialist and works at Southmead hospital.
My favourite things at home are music, reading and making my children play board games. To hear me play the melodeon, go to the home music page of the website.
My favourite food is anything Italian. I love pasta!
Interesting links or facts
If you like the book series 'How to train a dragon', there's an excellent talk by Cressida Cowell including clips from the 3rd film CLICK HERE. Enjoy!
Favourite songs
Here are a few of my favourite songs and clips that I show every so often in school.
The first is one of our school favourites with great pictures - and the words are there as well for you to sing along to. Or you can sing with Mr Love who plays the same song on the music page.
My next song is another one we play going into assembly: 'Over the Rainbow'. Sing along!
This drumming group is absolutely brilliant! See below for the link.
Here's one of our favourite ISingPop songs for you to sing (and dance) along to. See if you can teach your parents the actions! Fighting for Love.