Mr Freeman's Page
21st July
My last day! You never think this is going to come, until one day it does! I have had an overwhelming last few days, full of joy and happiness, well-wishing and lovely messages - and some tears (including mine). And so many presents! Thank you so much for all your kind thoughts, good wishes and generosity. I am of course looking forward to a new way of life - but am already looking forward to coming back at some point and seeing the good things that will doubtless continue. Y6 performance! Seussical the Musical!
I am so lucky to have been appointed all those years ago as Head of this fantastic school, and I will treasure all of the happy memories I have had over the years.
I wish everyone well - and may all your lights shine!
Parent Update July 21st 2021.pdf
19th July
Welcome to my last week! On Monday I will be holding my last full assembly (on zoom, of course). I have always enjoyed assemblies as a great time to get together, talk about our values and share the wonderful things going on in school. Today I will be talking about moving on and saying goodbye, and how change, though unsettling, is something to be embraced. I will also be sharing with the children my latest (and last) video: an homage to Wellerman by Nathan Evans. If you want to watch the original, click here: https://www.youtube.com/watch?v=qP-7GNoDJ5c
16th July 2021
I have come to the end of my last full week as Headteacher at St Michael's: it is so hard to imagine not being here in September! We have had a lovely week: the weather has certainly helped, and the children have really enjoyed playing on the inflatables. On Thursday we enjoyed looking at some musical clips from across the years - and the children also got to see my farewell video (or at least one of them - the other is on its way!)
The video can be found at the top of this page: I hope you enjoy it!
Thanks for all your good wishes, and I am look forward to the last three days with a mixture of sadness and excitement!
2nd July 2021
I am really pleased to be able to tell parents that your new Headteacher has been appointed! He is Mr Pete Barnard, currently Head at Frampton Cotterell Primary School. It is anticipated that he will start in January 2022, though I'm sure he will be visiting quite a lot before then. Miss Bracken will take over as Acting Head for terms 1 and 2, supported of course by our two Assistant Heads, Miss Bradley and Mrs Stephens.
And so we come to the last few weeks of term. It's a strange feeling, knowing that soon things will change completely for me. However, I am sure I will have loads of fantastic memories, not least from various events coming up soon. There are all sorts of things going on semi-secretly, so I'm sure there are some great surprises in store for me! Thanks for all of your good wishes. I am so glad that your children's future will be in such good hands.
28th May 2021
We have come to the end of Term 5: and it seems to have been a particularly long one! Hopefully the weather is improving again, and we can look forward to some rain-free days. I hope everyone has a lovely break, with lots to look forward to in Term 6
10th May 2021
We are half-way through Term 5, and it's great to see things starting to return to the way they were. Whole class music lessons have started, with Year 4 all learning the ukulele, and Year 6 all having drumming sessions. Lots of our outdoor clubs have restarted, and we are looking forward to playing some sports matches against other schools before too long.
We are looking forward to some further relaxations before too long, and hope that Term 6 will allow us the opportunity to develop, share and enjoy the children's many talents especially in regard to singing and performance.
23rd April 2021
We've come to the end of the first week of the summer term, and it's been a lovely start to the summer: almost perfect weather and children full of enthusiasm and raring to go. Thanks for all the good wishes from parents (and children) about my retirement news: I've been too busy to think much about it this week. There are all the usual plans for the summer term going on: see the latest newsletter for details, and the process of finding and appointing a new Headteacher has already begun.
As things begin to open up again, we look forward to being able to do many of the activities that have been on hold for over a year. Hopefully before the end of the summer term we will be well on the way to recovery.
Best wishes to everyone for the coming term
Mr Freeman
Retirement beckons...
I have decided that now is the right time for me to retire, so I will be stepping down at the end of the summer term. I have been Headteacher at St Michael's for nearly 18 years. I look back over that time with a huge feeling of pride, happiness and shared achievement. I believe that over the years St Michael's has developed a rich and varied curriculum and an outstanding array of additional opportunities. We have a staff team that is second to none, and I am incredibly proud of the commitment and enthusiasm they share with your children on a day-to-day basis.
Full the full letter that is being sent to parents today, please click below. There is a separate letter for parents to share with your children, should you wish.
Letter to parents April 1 2021.doc
Letter to children April 1 2021.doc
I look forward to enjoying my final two terms at St Michael's and I am quite sure we will have loads to celebrate.
Best wishes as ever
Mr Freeman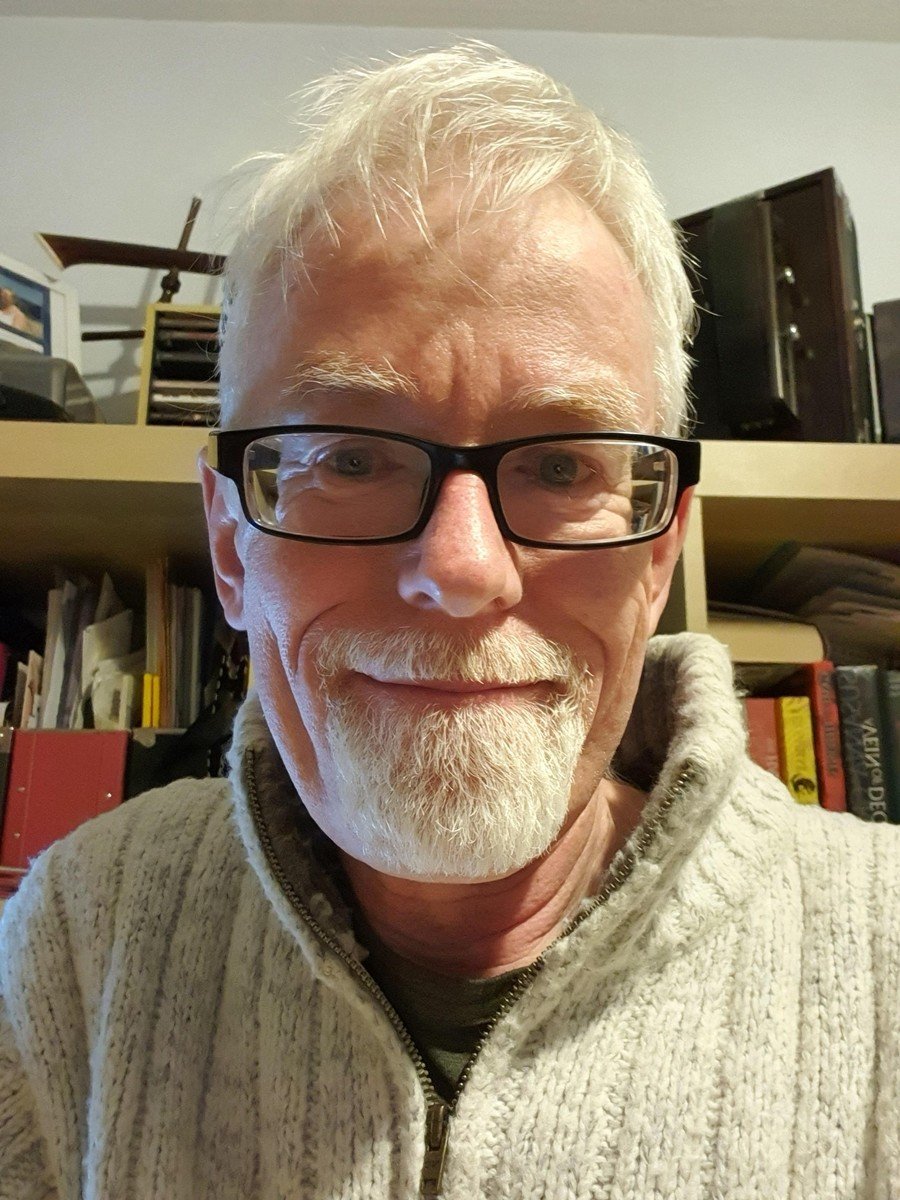 A bit more about me...
Did you know?
I've been Headteacher here for 17 years.
I have 3 children, aged 20, 20 and 17. (Yes, I'm part of the twins club!)
We have a dog called Noah (see below), a cat called Oscar, and a tortoise called Tuppence.
My wife is a nurse. She is a neuroscience specialist and works at Southmead hospital.
My favourite things at home are music, reading and cooking. To hear me play the melodeon, go to the home music page of the website.
My favourite food is anything Italian. I love pasta!
Interesting links or facts
If you like the book series 'How to train a dragon', there's an excellent talk by Cressida Cowell including clips from the 3rd film CLICK HERE. Enjoy!
Here's our Staff Christmas video. Enjoy the spirit of fun and a bit of frivolity!
Favourite songs
Here are a few of my favourite songs and clips that I show every so often in school.
The first one is really inspiring: it's about how each one of us can make a difference.
The next one is such a lovely song and the pictures that go with it are amazing.
My next song is another one we often play going into assembly: 'Over the Rainbow'. Sing along!
This drumming group is absolutely brilliant! See below for the link.
Here's one of our favourite ISingPop songs for you to sing (and dance) along to. See if you can teach your parents the actions! Fighting for Love.