Mr Freeman's Page
Welcome to everyone in these most strange and unsettling times. I thought I would try creating a page that will hopefully be interesting and also amusing - it is really important to keep our spirits up over the coming weeks. They will undoubtedly feel like very long ones!
At last the lockdown is beginning to ease, and we are working hard to prepare the school for a gradual return on June 1st. I've not had much time to work on this page lately, but will hopefully be able to update things over half term.
Best wishes to you all.
Mr Freeman (updated 25/5/2020)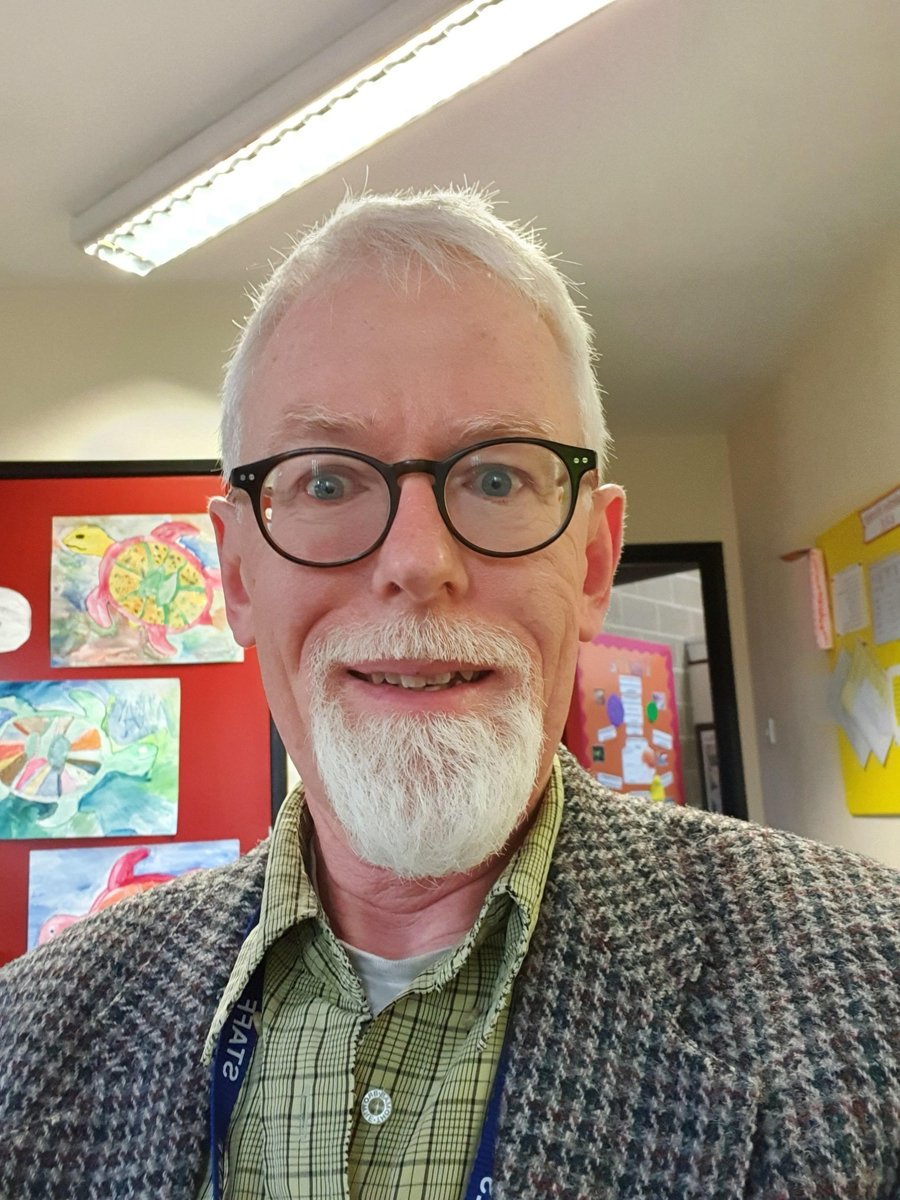 A bit more about me...
Did you know?
I've been Headteacher here for nearly 17 years.
I have 3 children, aged 19, 19 and 16. (Yes, I'm part of the twins club!) Our house is quite full right now!
Latest update: they are now 20,20 and 16, as we have just had lockdown birthdays!
We have a dog called Noah (see next column), a cat called Oscar, and a tortoise called Tuppence.
My wife is a nurse. She is a neuroscience specialist and works at Southmead hospital.
My favourite things at home are music, reading and making my children play board games. To hear me play the melodeon, go to the home music page of the website.
My favourite food is anything Italian. I love pasta!
Here's a picture of our dog, Noah. He's a cocker spaniel, nearly 3 years old. He's very affectionate and has almost endless energy. He loves going for walks, playing with his ball (see video clip) or with someone's shoe or wellie, and he is always looking for food!
Challenge: send me a picture or video clip of your dog and I'll put them on the site if I can. Tell me a bit about them as well.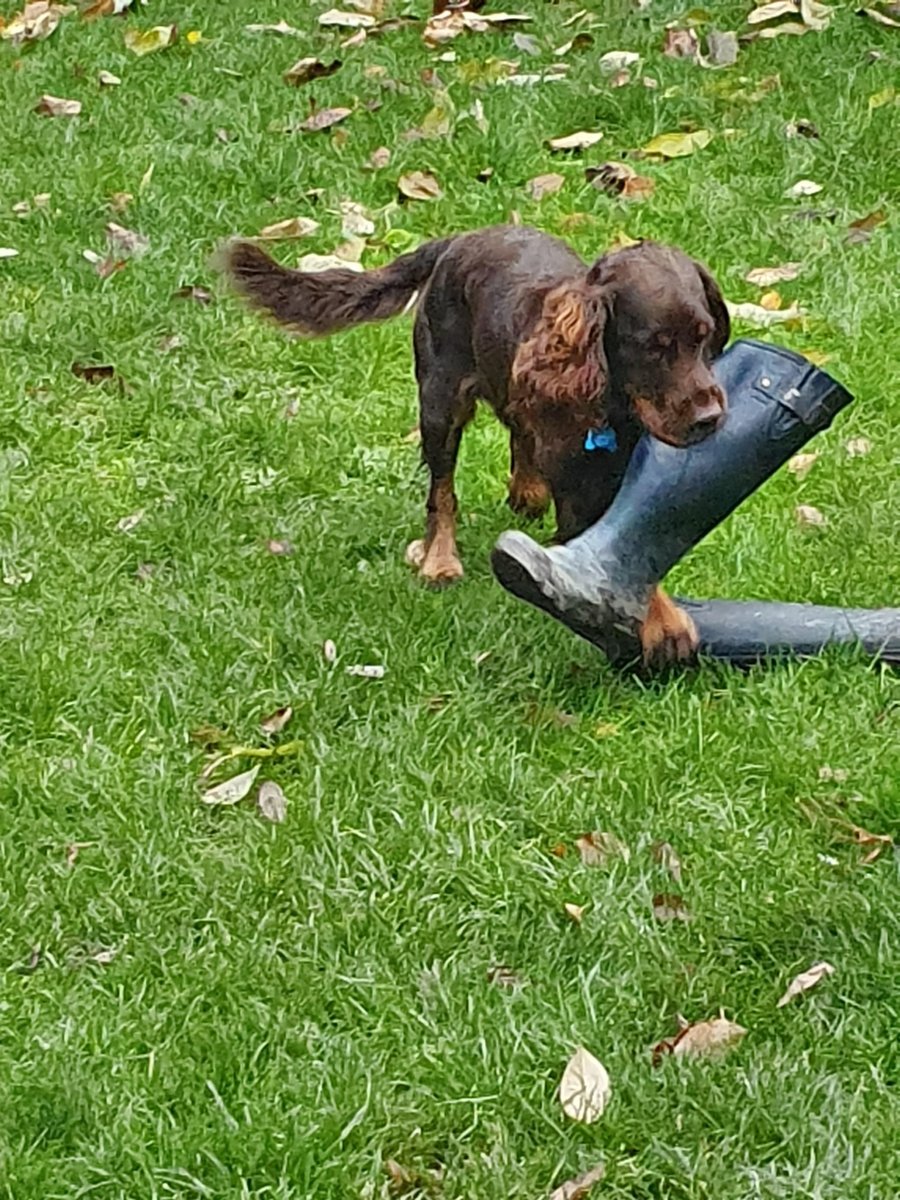 Here's our first picture: Mia and Bella's guinea pigs!
We don't have a dog because Daddy is allergic to them but this is us having a cuddle with our guinea pigs called Tilly and Pop. They are twins and sisters. They are really cute and their favourite food is lettuce. They are white so they can be camouflaged in snow.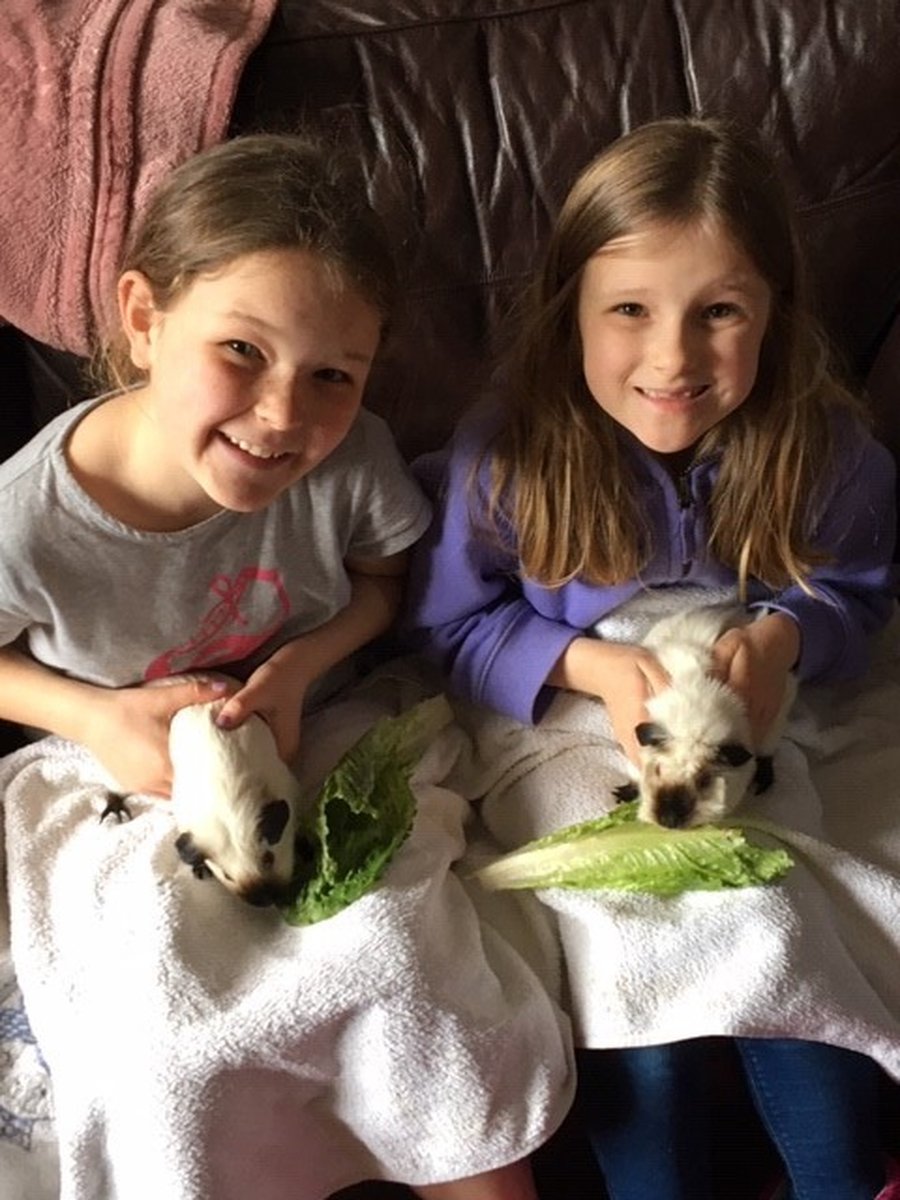 Here's Mrs Murray's gorgeous dog, Winnie. Another cocker spaniel, of course, the world's greatest breed!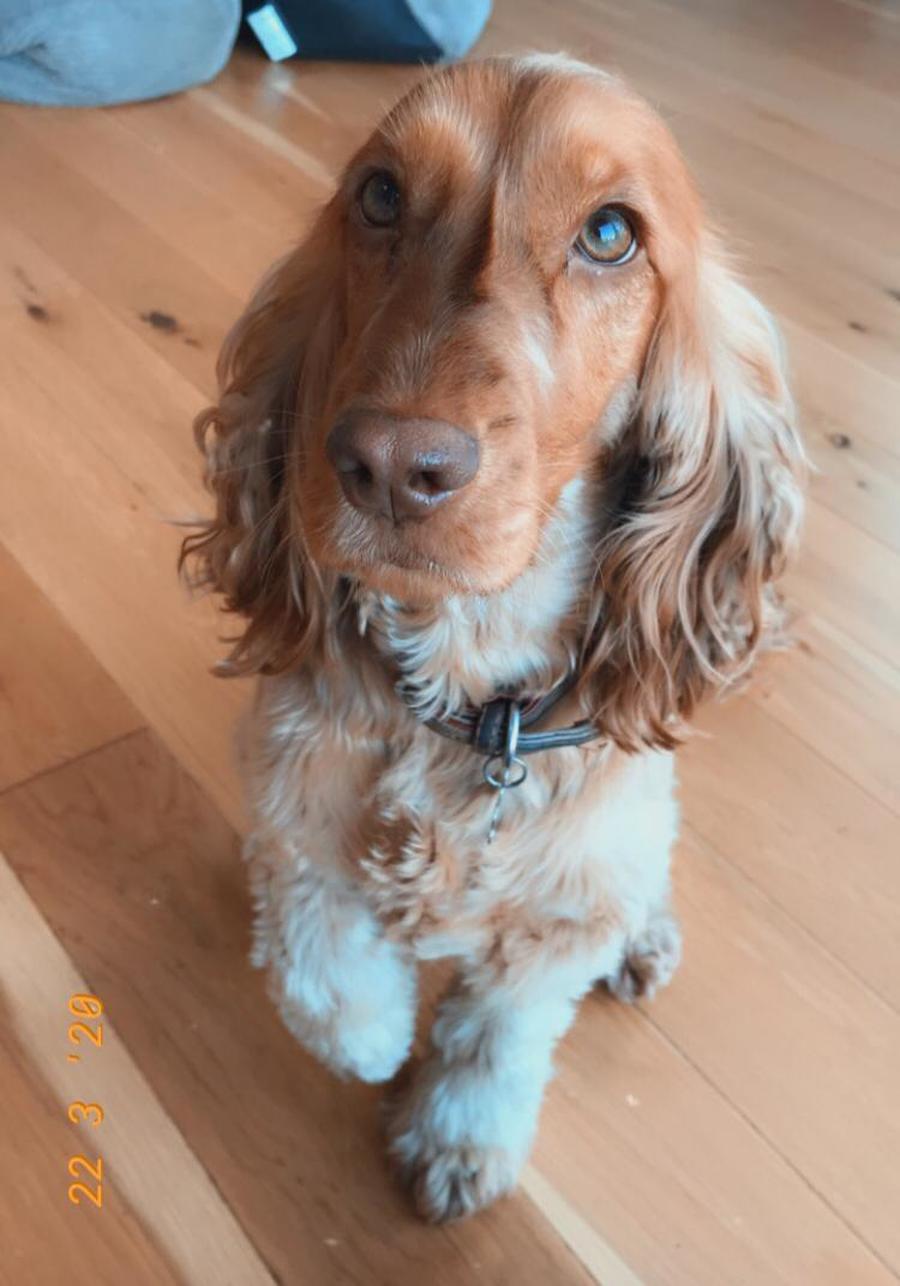 And just to show we love cats too...here's Lisa and Amy with Burton the cat (great name!)
Burton is 12 years old and he likes to sleep on his own little bed, which Lisa made for him, in her room. He is quite a large cat, much bigger than his 'cousin' cats.
He is quite naughty, often helping himself to any leftover food he comes across or drinking from the kitchen tap. He has quite adventurous tastes for a cat, having sampled coffee and mustard and once even took an olive from a bowl, which he devoured!!
He can even do tricks: https://photos.app.goo.gl/fG6KPHUiSg4peTgy7.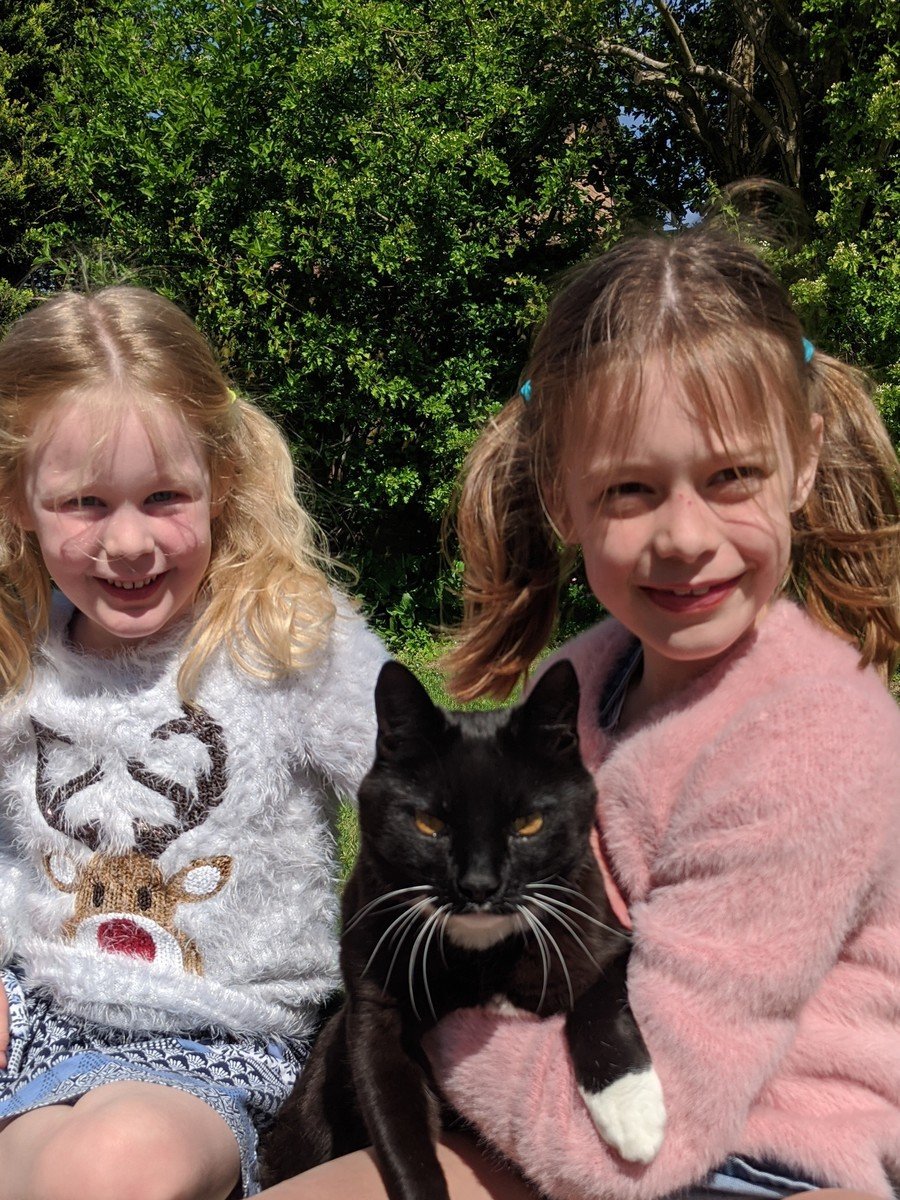 Interesting links or facts
If you like the book series 'How to train a dragon', there's an excellent talk by Cressida Cowell including clips from the 3rd film CLICK HERE. Enjoy!
Song of the week
Here's my first song of the week: one of our school favourites with great pictures - and the words are there as well for you to sing along to. Or you can sing with Mr Love who plays the same song on the music page.
My next song is another one we play going into assembly: 'Over the Rainbow'. Sing along!
This week I have chosen a piece of drumming: no, not Mr Symmons but a whole drum outfit. They are amazing! See below for the link.
Here's one of our favourite ISingPop songs for you to sing (and dance) along to. See if you can teach your parents the actions! Fighting for Love.