Mr Freeman's Page
1st April 2021
What a lovely day we had in school today, and a great way to end this quite challenging term. I am very pleased at how well most children have settled back into school over the past four weeks, and most parents will have been able to meet with their child's class teacher to discuss their return and any issues arising. A few children have found this more of a challenge, and additional support will continue next term to help everyone do the best they possibly can.
I know all of the staff – and probably most of the children – are ready for a well-earned break, and I wish everyone a lovely Easter.
Retirement beckons...
On another matter, I have decided that now is the right time for me to retire, so I will be stepping down at the end of the summer term. I have been Headteacher at St Michael's for nearly 18 years. I look back over that time with a huge feeling of pride, happiness and shared achievement. I believe that over the years St Michael's has developed a rich and varied curriculum and an outstanding array of additional opportunities. We have a staff team that is second to none, and I am incredibly proud of the commitment and enthusiasm they share with your children on a day-to-day basis.
Full the full letter that is being sent to parents today, please click below. There is a separate letter for parents to share with your children, should you wish.
Letter to parents April 1 2021.doc
Letter to children April 1 2021.doc
I look forward to enjoying my final two terms at St Michael's and I am quite sure we will have loads to celebrate.
Best wishes as ever
Mr Freeman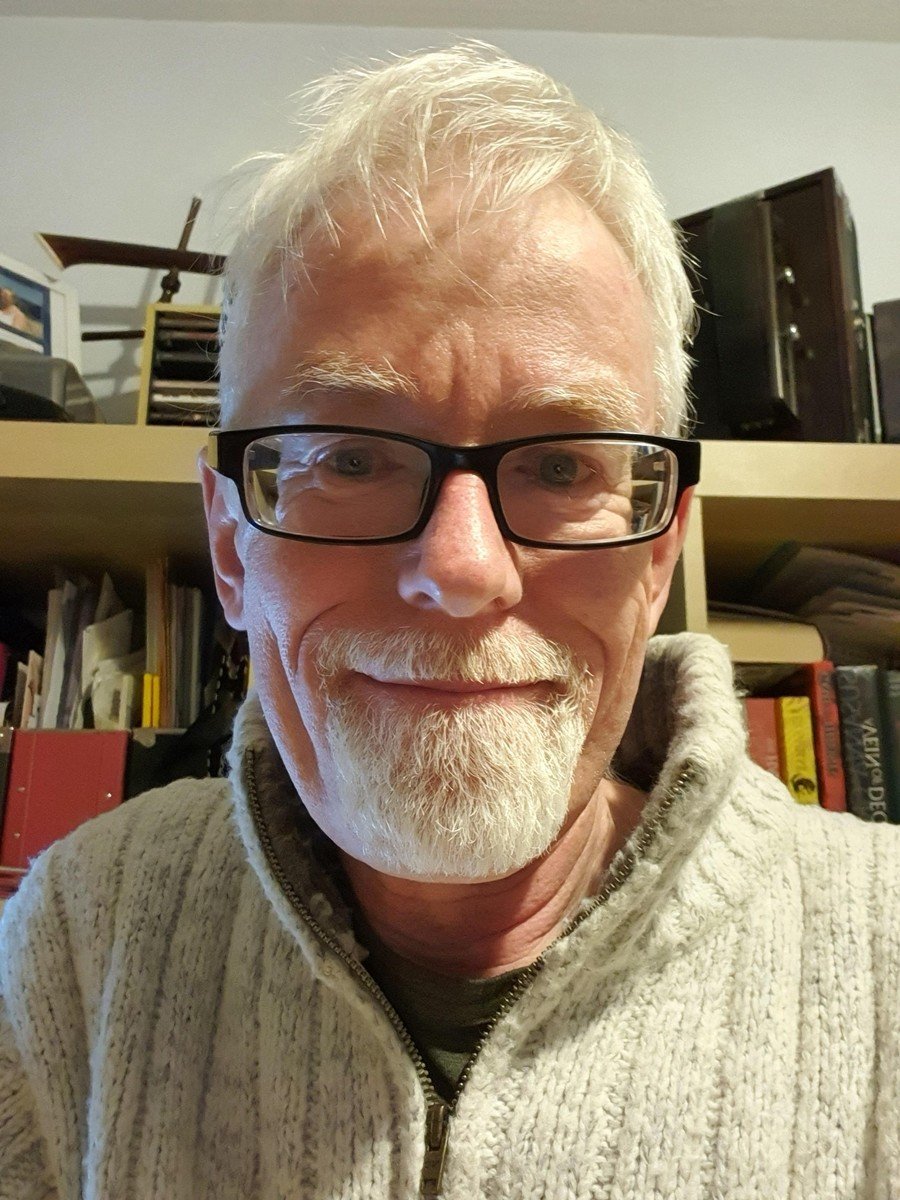 A bit more about me...
Did you know?
I've been Headteacher here for 17 years.
I have 3 children, aged 20, 20 and 17. (Yes, I'm part of the twins club!)
We have a dog called Noah (see below), a cat called Oscar, and a tortoise called Tuppence.
My wife is a nurse. She is a neuroscience specialist and works at Southmead hospital.
My favourite things at home are music, reading and cooking. To hear me play the melodeon, go to the home music page of the website.
My favourite food is anything Italian. I love pasta!
Interesting links or facts
If you like the book series 'How to train a dragon', there's an excellent talk by Cressida Cowell including clips from the 3rd film CLICK HERE. Enjoy!
Here's our Staff Christmas video. Enjoy the spirit of fun and a bit of frivolity!
Favourite songs
Here are a few of my favourite songs and clips that I show every so often in school.
The first one is really inspiring: it's about how each one of us can make a difference.
The next one is such a lovely song and the pictures that go with it are amazing.
My next song is another one we often play going into assembly: 'Over the Rainbow'. Sing along!
This drumming group is absolutely brilliant! See below for the link.
Here's one of our favourite ISingPop songs for you to sing (and dance) along to. See if you can teach your parents the actions! Fighting for Love.