Here are some of our projects ...... Enjoy!
Positive and Negative Collage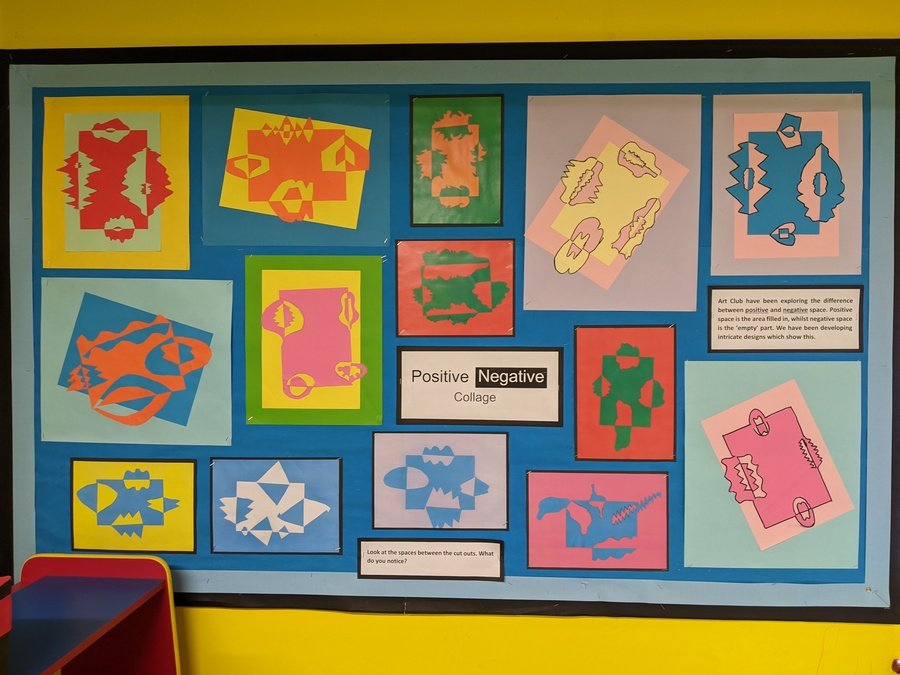 This activity was a bit of a jigsaw to create! We started off by making single cut outs on each side of a rectangle but then quickly moved on to doubles. These are where you cut out a piece from inside the first cut out. It is quite fiddly but the results were impressive.
Exploding Dots
We have been 'taking a dot for a walk', exploring adding paint to paper with a range of implements e.g. feathers, sticks, string cotton buds, fingers as well as brushes. Once dry we began to add decoration in pen.
Autumn Trees
We looked at the trees outside turning autumnal and Gustav Klimt's Birch trees (as well as other artists). We created our own versions using a water-colour wash background and acrylic trunks. We had fun splattering on the different colour leaves.
Colour Wheel Flowers
We explored the primary and secondary colour wheel, using it as our background for a concentric circle flower design. To make the flowers we used Posca Pens (We love them!) and sharpies to add the final pattern.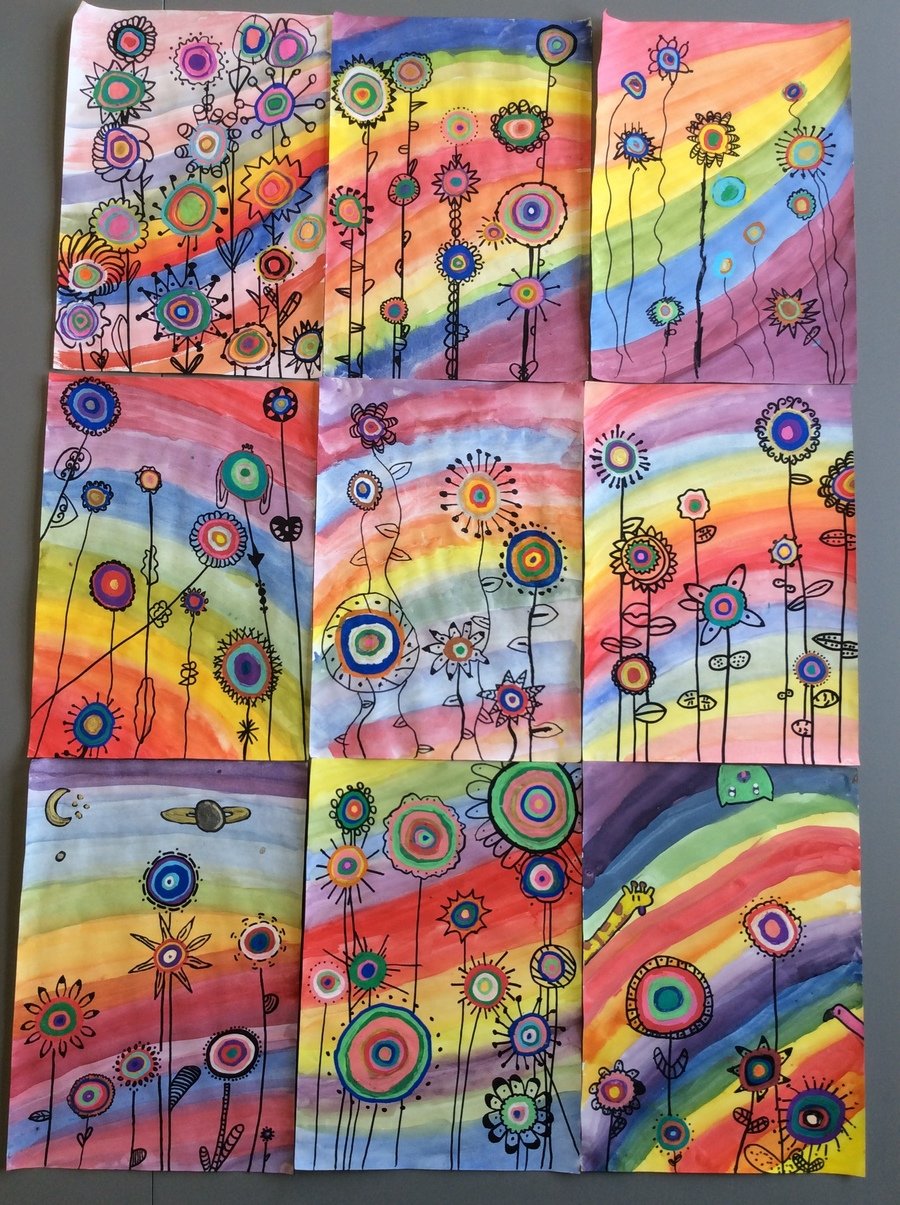 Animal Face Collage
To create these amazing faces we first splattered paint, ink and crayoned large pieces of paper which we then ripped into strips. (This did get rather messy!) These were glued onto card in a star burst design. On to this we added oil pastel eyes, a nose then inked on fur or feathers. The eyes have a glint to them because I painted a layer of resin over them. They look absolutely fantastic.
Emma at GO SKETCH is running her current courses online, see
gosketch.co.uk
or check out her videos at GoSketchClub on YouTube. Here is just a small selection showing the variety of topics covered e.g. Manga Faces, Cartoon Studio, Art Quest, Beautiful birds, Zendoodle Art, Comics, Space and many more... Hopefully Emma will be back with us in person soon.