"You are like light for the whole world…..Your light must shine before people, so that they will see the good things you do." Matthew 5:14
About Our School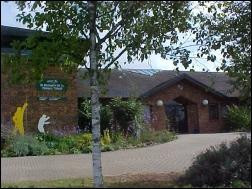 St Michael's Primary School is the largest Primary School in South Gloucestershire, with a standard admission number of 90.
In two years we have four classes (120 maximum) to accommodate in local bulge in numbers.
We currently have 23 classes, with 660 children on roll.
St Michael's is a voluntary controlled Church of England school and maintains strong links with St Michael's Church in Stoke Gifford.
Our key strengths:
We are a very friendly and welcoming school

Our children are happy and enthusiastic learners

We have the highest expectations for every child to achieve their potential

We are passionate about music, art, dance, drama and sport

We enjoy very close links with parents and the wider community

We offer an excellent range of clubs and additional activities

We offer a curriculum that is stimulating, exciting and fun
Our last Ofsted inspection
Please see the Ofsted page for the latest Ofsted Inspection letter (Sept 2016)
We were again judged to be an outstanding Church School in June 2017
The school no longer produces a separate prospectus, as all of the information is now available on this website. All of the 'key' information that is required to be provided can be accessed through the links below. The website contains lots more information which we hope will be useful and informative for parents.