Excellence for Everybody: how we use the "Growth Mindset" model
at St. Michael's Primary School
As part of our work enabling all children to achieve their full potential, we have decided to encourage all children, whether previously thought of as "gifted" or "talented" or not, to adopt a "Growth Mindset". To do this, we are aiming to create a learning environment and opportunities which enable all children to develop their brains. That is, we are providing inclusive enrichment to everybody.
Please see this short film from the "youcubed" group at Stanford University on "Re-thinking Giftedness".
https://www.youcubed.org/rethinking-giftedness-film/?utm_source=Youcubed+Updates&utm_campaign=e7b8c57465-EMAIL_CAMPAIGN_2017_11_07&utm_medium=email&utm_term=0_230e567c40-e7b8c57465-163580473
If you are already familiar with our work on a Growth Mindset, please see NEW FOR THIS YEAR, 2018- 2019, below.
At St. Michael's we aim to help children to become more independent in their learning, to believe in themselves and to practise a Growth Mindset.
At St. Michael's we are realistic about learning. Just because a parent or teacher says, "You can do it! C'mon, believe in yourself!" That doesn't mean a child will suddenly (believe that they can) achieve anything. We know that helping children to develop self-belief and practise a positive mindset takes care: a supportive environment, nurture and encouragement, and time. Over time, we aim for children to become less-reliant, independent learners who can develop themselves. There is a strong link to their spirituality, when they think about the foundations of their Mindset: what they know is "true" and what they "believe" about life and learning.
What is a "Growth Mindset"?
Many people believe that "giftedness" is not something that we are born with but something that can be developed. Thinking that one's intelligence is not fixed but can that it can be developed and grown has been described as a having a "Growth Mindset". The opposite belief has been termed a "Fixed mindset". Science has shown that connections in the brain grow by using the brain i.e. exercising the brain does grow its power and makes tasks easier in the future. https://www.ted.com/talks/carol_dweck_the_power_of_believing_that_you_can_improve?language=en#t-11817 https://ideas.classdojo.com/i/growth-mindset-1
People with "Growth" or "Fixed" Mindsets often show different beliefs and behaviours.
In reality, we might think in a "fixed" or "growth" way about some things and not others, or with a mixture of both.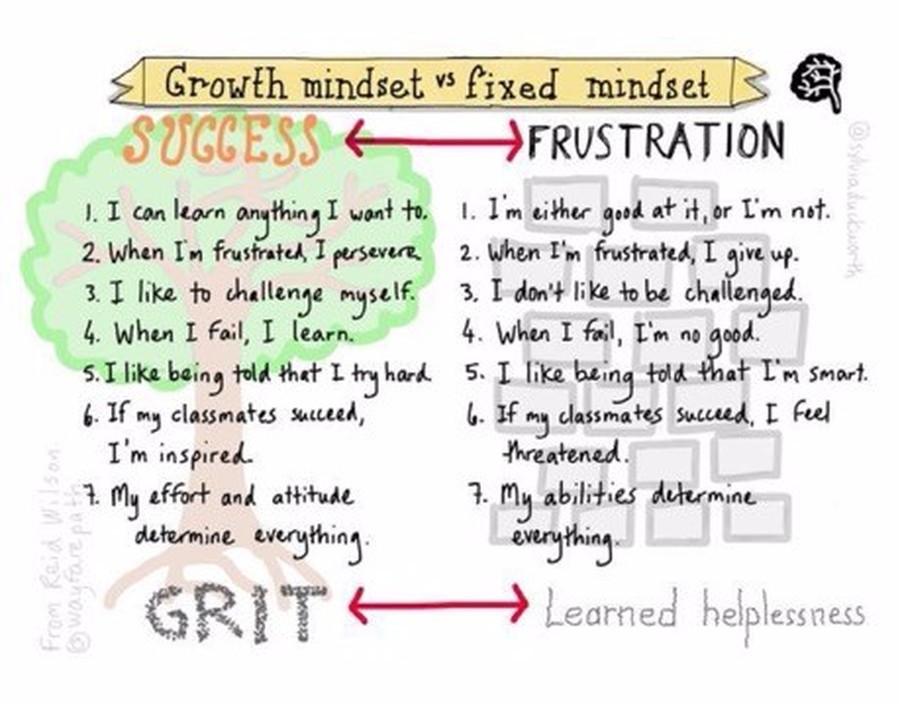 What can we do help children develop Growth Mindsets?
Studies have shown that what we think and the ideas that we have as adults, about the learning potential of the children in our care, is easily passed on to them. These children tend to take our beliefs, e.g. about their ability in maths, as their own beliefs and this in turn affects how well they learn and achieve. In each class, we have been looking at different aspects of a "Growth Mindset" though discussions based on cartoons found on the pages of "Class Dojo".
Please have a look at the links to cartoons that explain each aspect of a Growth Mindset. Please "Dojo" your child's class teacher for further information.
1) Change how we talk
Re-frame our own language so that it is positive e.g. "I don't spell as well as…" becomes, "I know I can improve my ability to spell." Or, "I can't spell… ," becomes "I can't spell… yet,". Or, "I'm no good at maths," becomes, "I could get better at maths if…"
Use the language of a growth mindset: keep going, persistence, effort, grit (see Growth vs Fixed Mindset diagram above)
Describe and encourage learning skills: keeping going, being brave and curious. http://stmichaelss.sites.schooljotter2.com/our-learning/learning-skills
https://ideas.classdojo.com/i/growth-mindset-3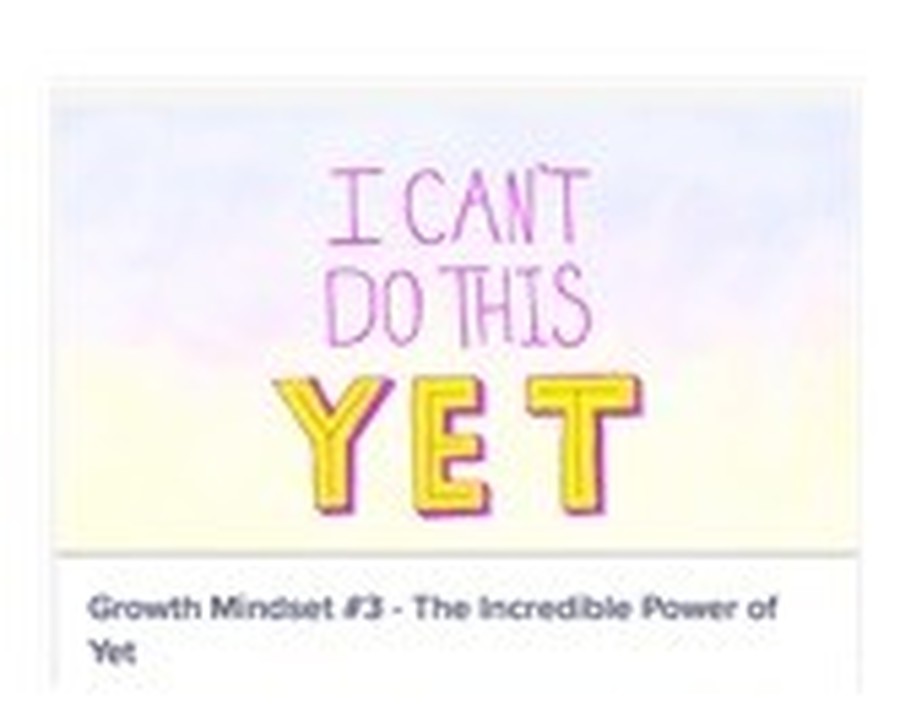 2) Let children know that we think making mistakes is very positive and important (so mistakes are not seen as bad or failure, and learning is not seen as "scary" in any way). https://ideas.classdojo.com/i/growth-mindset-2
In class, we have been highlighting the importance of making and learning from mistakes by saying e.g.:
"I expect you to make 3 mistakes
I expect 3 edits
What was your "best mistake"?
What 3 mistakes might you make?
What advice would you give yourself before you started?
When you stop trying, and stop making mistakes your brain gets lazy"
We have been making positive connections between mistakes and challenge: creating displays and encouraging thinking about and learning from mistakes children's books.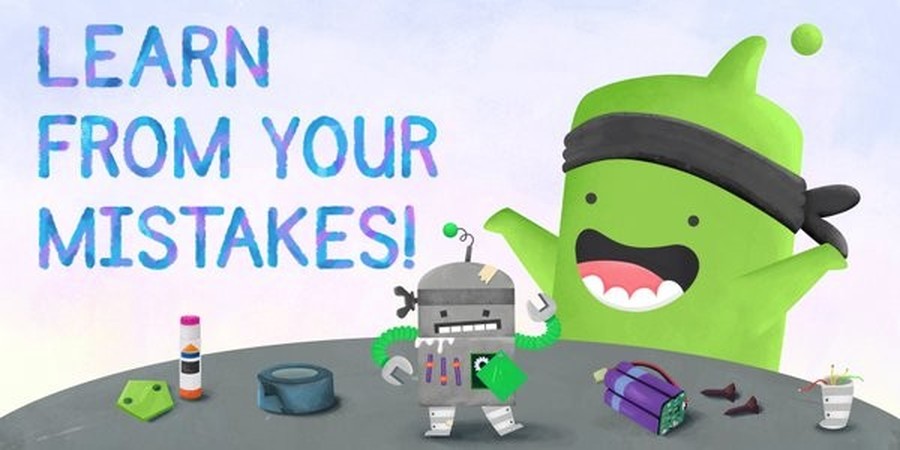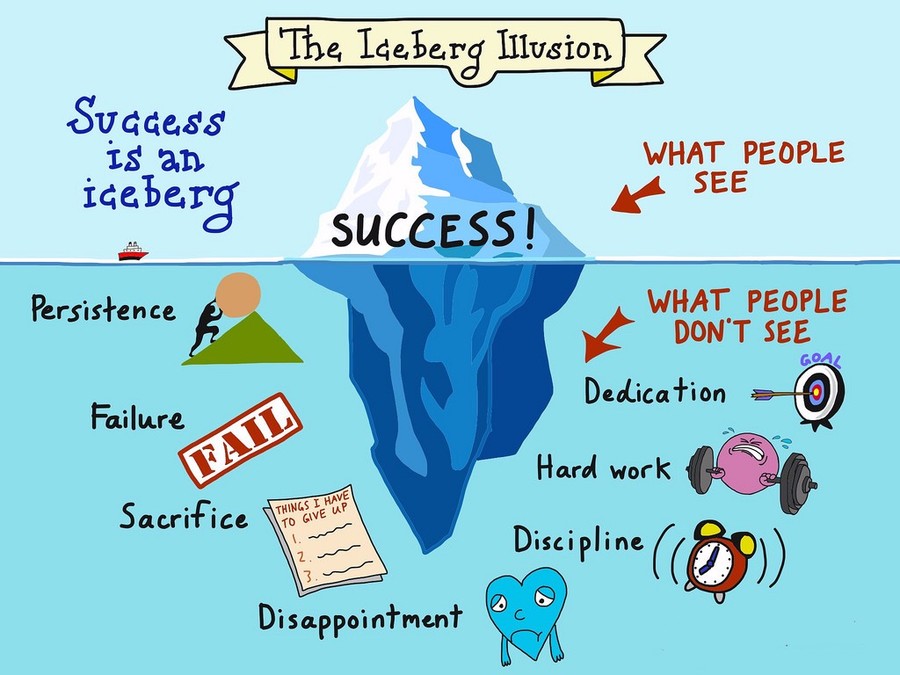 New this Year, 2018 - 2019
This year we are focusing on Removing Barriers to Learning including "Building Resilience" and a "Growth Mindset".
In term 1 we have been planning for Equal Engagement, High Expectations, Curriculum Enrichment, Developing Resilience and a Growth Mindset.
We have been teaching what a Growth Mindset is, Re-framing adult and pupil talk to ensure it is positive, Valuing Mistakes, Teaching and Promoting Resilience and Developing Positive Mindsets (see Challenge Update Sept 2018 document, above, for more detail).
Throughout the year, as part of their curriculum learning in PSHE and C, pupils will reflect on concepts and questions and set themselves related Challenges (see 15 minute Challenges Sessions 1 to 5 document, above.)
Classes will create displays including the pupils' responses to challenges (see class displays, below).
As many enriching experiences as possible will be provided during the year; e.g. South Gloucestershire Council have provided funding for year 6 to visit Aerospace Bristol, Filton as part of their topic in term 2 "Man vs Machine" (see pictures, below).
In term 2 we will be focussing on
Helping pupils to reflect on, manage and improve their own behaviours. (s

e

e 15 minute Challenges, Session 6,

above

)
2. Helping pupils to develop their own belief systems, decide on who they want to be and what will make them happy – this is their Mindset (beliefs and about how things are and how to approach life).
Removing barriers to learning, and help pupils build resilience (which depends on self-image, self-esteem and self-confidence), by helping pupils to measure their own success dependent on how well they are living out their own values.
Developing pupils' self-motivation through helping them to develop their own self-purpose: defining and working on what they want to achieve at school and at home.
Helping pupils to be confident and successful, not because they have brainwashed themselves into believing they can be successful, but because they can do their best, by trying purposefully and making mistakes. Moreover, by persevering and trying again they can make their best even better.
We will continue work from last year on...
Promoting equal engagement of girls and boys in maths
At St. Michael's Primary, we are using "growth mindset ideas" to promote equal engagement of girls and boys in maths. This includes ensuring equal questioning, modelling of a growth mindset by adults e.g. ensuring a positive cultural and environmental expectation of all adults that girls can succeed in maths; highlighting growth mindset traits in peers, facilitating equal leadership by girls, flexible pupil working groups, learning about positive role-models.
Please see these resources that we are using (from the youcubed program at Stanford University), https://www.youcubed.org/resource/growth-mindset/
Posters for pupils and parents
https://bhi61nm2cr3mkdgk1dtaov18-wpengine.netdna-ssl.com/wp-content/uploads/2017/03/Norms-Poster-2015-UK.pdf
https://bhi61nm2cr3mkdgk1dtaov18-wpengine.netdna-ssl.com/wp-content/uploads/2017/03/Norms-Paper-2015.pdf
Videos for pupils and parents
https://bhi61nm2cr3mkdgk1dtaov18-wpengine.netdna-ssl.com/wp-content/uploads/2017/03/Brains-Grow-and-Change.mp4
https://bhi61nm2cr3mkdgk1dtaov18-wpengine.netdna-ssl.com/wp-content/uploads/2017/03/Mistakes-are-Powerful.mp4
https://bhi61nm2cr3mkdgk1dtaov18-wpengine.netdna-ssl.com/wp-content/uploads/2017/03/Believe-in-Yourself.mp4
In the news and Media
No more girls and boys: Can our kids go gender free? (Clips from programs)
http://www.bbc.co.uk/programmes/b09202jz
A comprehensive list here:
Every Monday lunchtime there is "Games Club" where pupils in Years 3 to 6 can have lunch and play games involving problem-solving and creativity with shapes, patterns, numbers, letters and words. Thank you to the PTA for supporting the purchase of new games for September 2018 (see photos below). Tuesdays is Chess Club!
For further information on how we are providing for your child, please don't hesitate talk to your child's class teacher or to our subject leader for challenging pupils, Mrs. Ellen Hughes (Y5/6 support teacher).