Maths
Maths provides a foundation for understanding the world and is essential to everyday life.
Our curriculum has been developed so that every child can shine and achieve excellence in maths.
Here is our Intent, Implementation and Impact document. It outlines our vision for the maths curriculum at St Michael's.
Maths at St Michael's:
At St Michael's, our children are given lots of exciting and practical opportunities to build an enjoyment of the subject and develop curiosity about the world around them.
We believe our mastery curriculum should promote:
High expectations for every child

Fewer topics, greater depth

A strong focus on number sense and place value

Mathematical thinking and language

Resources to support

Reasoning and Problem solving to apply arithmetic skills

Being able to calculate with confidence and understand why it works
At Key Stage One, the focus is upon developing confidence with mental strategies in number, place value and counting with whole numbers.
The main areas of study are:
Number, Place Value and Ordering

The Four Operations: Addition, Subtraction, Multiplication and Division

Fractions

Measures: Time, Money, Length, Mass and Capacity

Shape and Geometry

Statistics (Year 2 only)
At Key Stage Two, the focus is to develop fluency with number and develop written methods of calculations e.g column addition. Children will focus on memorising times tables up to 12 x12 to aid other areas of mathematics and build links. Eventually, children will be expected to make connections with other areas of mathematics such as fractions, decimals and percentages.
The main areas of study are:
Number, Place Value and Ordering

The Four Operations: Addition, Subtraction, Multiplication and Division

Fractions

Measures: Time, Money, Length, Mass and Capacity

Shape and Geometry

Statistics

Algebra, Ratio and Proportion (Year 6 only)
Planning
Our planning is centred on the Mathematics Mastery approach which places emphasis on the cumulative mastery of essential knowledge and skills in mathematics. It embeds a deeper understanding of maths by utilising a concrete, pictorial, abstract approach so that pupils understand what they are doing rather than just learning to repeat routines without grasping what is happening. As a school, we use the widely acclaimed White Rose schemes of learning to support the planning of our maths curriculum. Other resources are used to supplement our programmes of study.
Children will have the opportunity to access regular maths mission sessions which focus on arithmetic skills and will practise questions in fluency, reasoning and problem solving during a unit of study.
https://whiterosemaths.com/
Please see the overviews below for details on the programmes of study for each year group.
National Curriculum 2014 Programmes of study outline the coverage needed for each year group from Y1-6:
Maths Curriculum 2014 - Year 1.docx
Maths Curriculum 2014 - Year 2.docx
Maths Curriculum 2014 - Year 3.docx
Maths Curriculum 2014 - Year 4.docx
Maths Curriculum 2014 - Year 5.docx
Here is our long term overview of maths topics throughout the school. Progression of maths areas can be tracked by year group.
EYFS
Developing a love for maths in the foundation stages of learning is essential to a child's development. Children can experience a sense of awe and wonder as they solve a problem for the first time, discover different solutions and make links between different areas of mathematics through play. In the Early Years Foundation Stage, maths teaching is planned through adult supported teaching and learning. Daily opportunities to informally develop mathematical understanding through child-initiated activities and routines are capitalised upon. As outlined in the document below, White Rose Maths units and Numberblocks give children lots of great mathematical experiences and form the core of our EYFS planning.
EYFS Maths in a nutshell document
Maths at St Michael's is fun. We have lots of practical opportunities to practise fluency skills, reasoning and problem solving. The environment is used to give children opportunities to explore maths. Other curriculum areas are used to promote mathematical skills such as symmetry in art and measuring in science.
Maths Calculation Policy - This explains how we teach Addition, Subtraction, Multiplication, Division and Fractions throughout the school.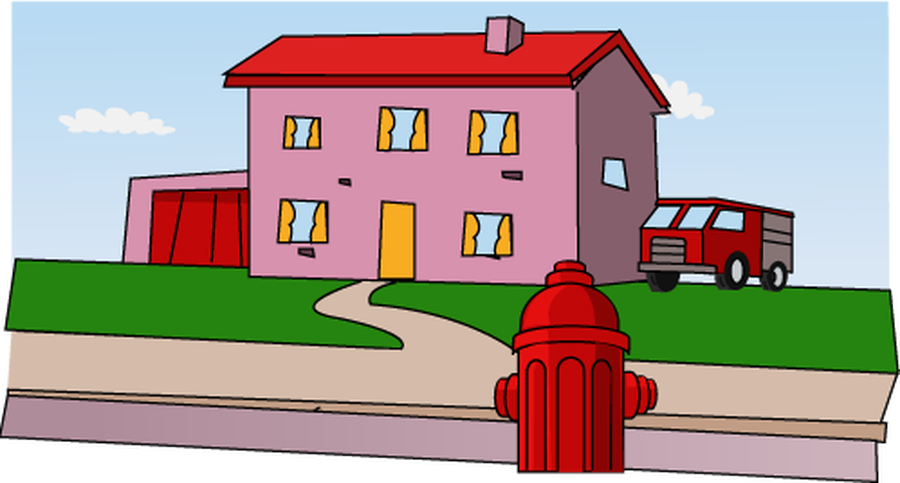 Maths Curriculum Activity Booklets for Parents
EYFS, Y1,Y2,Y3,Y4,Y5 and Y6
Assessment in Maths
At the end of EYFS, children are assessed on the maths objectives for the curriculum. These areas include: subitising numbers; repeating patterns; investigating more than and fewer than; linking number names and values; composition of 10; comparing numbers; number bonds; investigating the language of shape; exploring positional language and measures.
At the end of KS1, children are assessed in arithmetic and reasoning skills through teacher assessment and tests.
At the end of KS2, children are assessed on the end of key stage tests. There are 3 tests: arithmetic and two reasoning papers. Teacher assessment is also completed for maths at the end of KS2.
Currently, other year groups (Y1, Y3, Y4 and Y5) complete the Testbase optional end of year tests and regular arithmetic skills tests to assess progress and attainment.
Times Tables
As a government requirement, Year Four pupils will be tested on the Multiplication Tables Check in 2022. The test will be carried out online and will be fully digital so children will complete it on a laptop or tablet. Children will be expected to answer 25 multiplication questions and will be given 6 seconds to read, recall and enter their response. The 6, 7, 8, 9 and 12 times tables are more likely to be asked than the 2, 3, 4, 5, 10 or 11 multiplication table as these are considered the 'most difficult' multiplication tables.
https://www.gov.uk/government/publications/multiplication-tables-check-assessment-framework
At St Michael's, we have purchased a subscription to Times Tables Rockstars which is a website that is dedicated to practising times tables at speed and aims to develop fluency of x facts. The website is motivational and has successfully supported hundreds of thousands around the country and the world develop their speed and recall of key x facts. Each child from Year 2 to Year 6 will receive a username and password to access the website.
https://ttrockstars.com/
In addition, we have set up Rainbow x tables challenges which will motivate children to complete x tables facts at speed using paper and pencil. The children progress from red to violet on the rainbow. Once they are fluent on x facts up to 10x10, the children will complete Bronze, Silver, Gold and Platinum levels. When the children reach Gold, they will receive a badge. There are sheets for each level available for practice at home. Once the children have completed the Rainbow maths levels, they can practise other times table related targets such as fractions of numbers; multiplying and dividing by 10, 100 and 1000; square and cube numbers; percentages of number; multiplying decimals and BODMAS. We are currently developing our tests for children who have achieved gold level on Rainbow maths.
| Name | |
| --- | --- |
| Level 1 Red x2 x5 x 10.docx | Download |
| Level 10 Gold 12 x 12 mixed divison and multiplication.docx | Download |
| Level 2 Orange x2 x5 x 10 x 3.docx | Download |
| Level 3 Yellow x2 x5 x10 x3 x4.docx | Download |
| Level 4 Green x2 x5 x10 x3 x4 x8.docx | Download |
| Level 5 Blue Test x2 x5 x10 x3 x4 x8 x6.docx | Download |
| Level 6 Indigo x2 x5 x10 x3 x4 x8 x6 x7.docx | Download |
| Level 7 Violet x2 x5 x10 x3 x4 x8 x6 x7 x9.docx | Download |
| Level 8 Bronze 10 x 10.docx | Download |
| Level 9 Silver 12 x 12.docx | Download |
Showing 1-10 of 10