Wellbeing
During the current period of school closure, we want to support parents and their families in whatever way we can. One of the concerns you may have is how to answer children's questions about coronavirus. You may also be worried about your children's (or your own) mental health and general wellbeing. On this page we will aim to bring together various advice, information and strategies to help you.
Please contact the school by email if there is anything you particularly want advice about.
School Health Nurse Service
The School Health Nurse service is available for support at this uncertain time. Although they are not running face-to-face interventions at present, the team are offering support and advice on emotional health concerns that young people may experience during the Covid 19 crisis.
Call the School Health Nursing Team and have a confidential chat on:
01454 862 441
Watch the video produced by the school nurses team.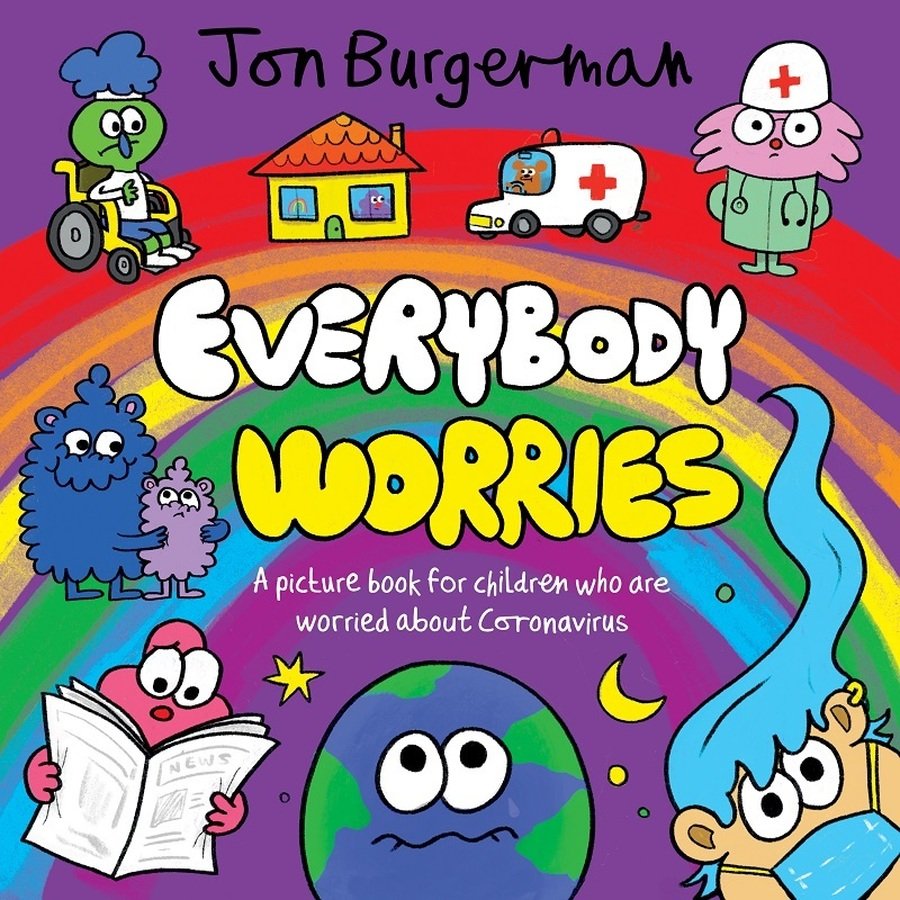 https://en.calameo.com/read/000777721945cfe5bb9cc?authid=Xu9pcOzU3TQx
Written and illustrated by Jon Burgerman In this bright and friendly picture book, children learn that it's okay to worry about coronavirus. Everybody Worries offers your child the reassuring message that this crisis will pass, we are there for them, and we will get through this together.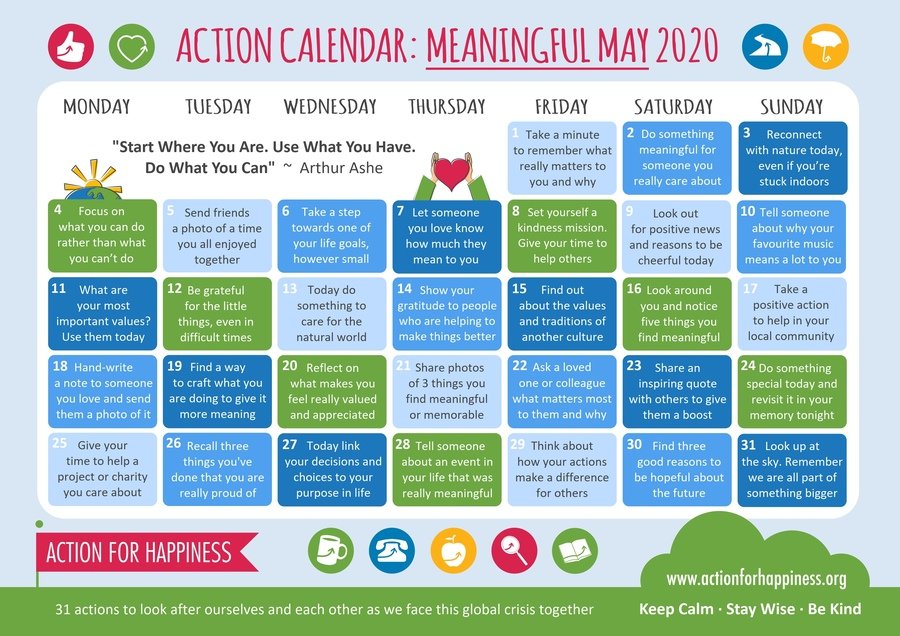 This Meaningful May Calendar has daily actions for May 2020 to help us respond to this global crisis with a sense of purpose and meaning. Download as an image for sharing or a PDF for printing.

https://www.actionforhappiness.org/meaningful-may

The Book of Hopes: Words and Pictures to Comfort, Inspire and Entertain Children in Lockdown
Completely free for all children and families, the extraordinary collection of short stories, poems, essays and pictures has contributions from more than 110 children's writers and illustrators, including Lauren Child, Anthony Horowitz, Greg James and Chris Smith, Michael Morpurgo, Liz Pichon, Axel Scheffler, Francesca Simon and Jacqueline Wilson.
iSingPOP Show
Calling all Popstars! Welcome to the brand new iSingPOP Show. Join us every Friday at 11.30am for a show packed full of energy, laughter and dancing. In this weeks episode we are exploring the wonders of the amazing word joy.
Episode 1: Learn the dance-moves to "Joy", one of our favourite songs, from 6 minutes
Music
Music making makes you feel good, especially if you do it with others. Please use the links below to access the Music Home Learning and Music and Performance Showcase pages on the school website. There are a range of suggestions and activities for all children. The ones on Charanga/Wumu are organised into year groups. Logins have been put on dojo.
Remember you can send me your child's music - photos or videos so that I can respond to them. Please contact me via one of my school dojo messages if you would like me to add you to the
Performance and Music Sharing
group. You will then be able to message them to me through that. Another way would be to email them to me at
Fiona.Murray@stmichaelssg.org.uk
.
Take care and I hope your children enjoy making music.
Mrs Murray
Ideas and resources to promote wellbeing