Instrumental Tuition at St Michael's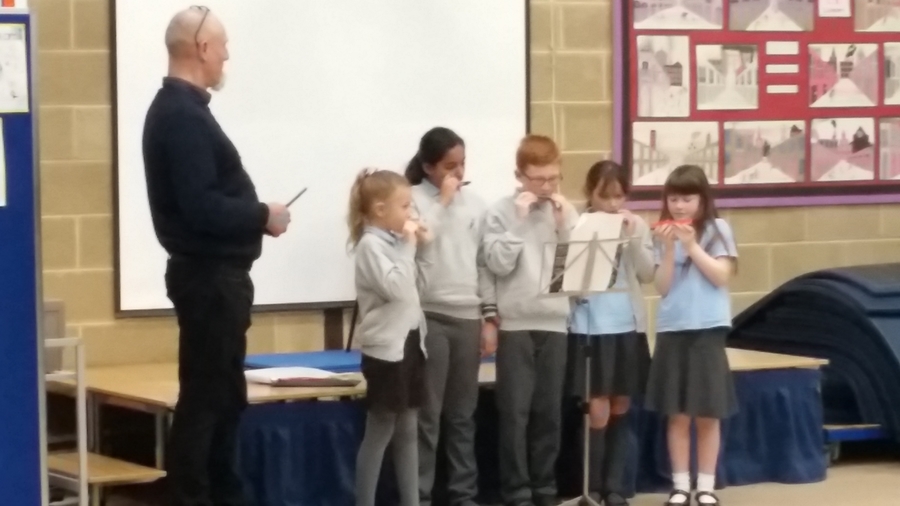 Please note that as of January 2024, all music lessons will be direct billed by Wema. If your child would like to continue their music tuition in January 2024 (term 3&4) you must register them on the Wema website. Please see the letter below with all details and web link for registration.
Direct Billing Letter for parents 2023-2024 St Michael's (SG).docx
At St Michaels School we offer instrumental tuition (provided by South Gloucestershire Music Hub) in a wide variety of instruments (see below). Harmonica lessons also take place in school but are run by a private tutor. The cost per lesson is £7.00 (subject to change). Children will have 10 lessons every 2 terms and lessons last between 15 and 30 minutes depending on the size of the group.
Children will need to possess their own instruments, with the exception of violins, where a school owned Violin can be loaned. Instruments can be purchased through the school – please ask in the office for details.
If your child is interested learning an instrument, please contact the school office. We will require you to fill out a request form (attached below) and we will endeavour to start you the next term.
New Starters, continuing music tuition letter mid-term.doc
Notice to stop lessons
If your child wants to stop lessons you will need to put this in writing and inform the school office. We can only vary the music teachers' hours at the end of each double term, which means parents will not be refunded if a child stops mid-way in a term.
Missed lessons
Where a lesson is missed by the teacher then they will try to make up the time at the end of term – if they cannot, a credit will be rolled forward. If your child misses a lesson due to illness/holiday etc then no refund will be made – obviously we still have to pay for the teacher. If an organised year group trip falls on the same day then we will provide a credit for the lesson – the same does NOT apply if your child misses their lesson if they forget, or if they choose not to go for a particular reason, e.g. sports event, transition day, performance, external exam etc.
It is important that children know their lesson time as missed minutes can not always be made up. It is the responsibility of the child to make the lesson on time, so please help your child with this. If your child is struggling to make the lesson on time please see the class teacher for help.
If you are aware of an activity where your child may miss their lesson please contact the school office. We can sometimes rearrange lesson times for that day only.
Brass Tuition
If you need any help with purchasing an instrument please contact the Brass Teacher via the school office.
Drum Tuition
Students will need their own set of Drum sticks
Violin Tuition
On the subject of instruments, the best make for beginners is the Stentor Student I or II. You can get these on e-bay second hand or new. There is also the Primavera at a similar price which is good too. You will need a ½ size unless your child is very tall, in which case you will need a ¾ size but this is not normally needed until year 5 or 6.